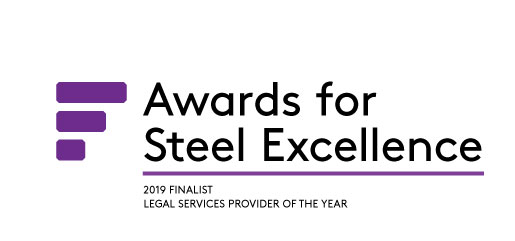 Washington D.C. (April 8, 2019) - Morris, Manning & Martin, LLP has been selected as a finalist in the 10th Annual Fastmarkets AMM Awards for Steel Excellence. MMM has been selected in the category of Legal Services Provider of the Year.
Finalists include key service providers to the steel industry and spanning the entire steel supply chain. Categories include flat steel and tube and pipe producers, raw materials providers and recyclers, as well as purveyors of financial and legal services critical to the industry.
"Firms that are finalists embody best-in-class practices as measured by global standards. This year's outstanding finalists demonstrate that innovation and initiative are powering the industry's strength and resiliency," Fastmarkets chief executive officer Raju Daswani said.
As one of the most prestigious awards programs for the global steel industry, Fastmarkets' Awards for Steel Excellence recognizes world-class innovation in steel and related industries. Winners will be announced at the annual Steel Awards Dinner, to be held on June 18 in New York.