Morris, Manning & Martin proudly presents a beer and wine tasting at the City Club of Buckhead on Friday, October 13, 2017. Proceeds from this event benefit Ahimsa House, an Atlanta nonprofit which helps domestic abuse victims and their pets escape violence.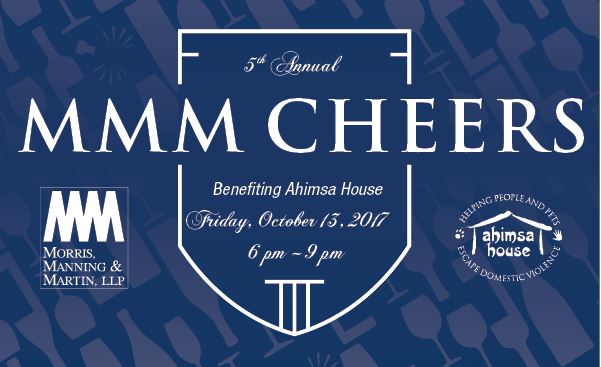 Please Join Us For the 5th Annual
MMM CHEERS Beer & Wine Tasting
to Benefit
Ahimsa House
Friday, October 13, 2017 | 6 pm – 9 pm
at the Atlanta Financial Center's Garden Atrium
Hosted by Morris, Manning & Martin and The City Club of Buckhead
City Club of Buckhead's Garden Atrium
Atlanta Financial Center
3353 Peachtree Road
Atlanta, GA 30326
Event tickets: $75/person
Ahimsa House is dedicated to helping victims of domestic abuse find ways out of untenable situations. Many victims stay in abusive situations out of dedication to their pets. Often the first signs of impending abuse are demonstrated through acts of animal cruelty, the animals often being used as a form of ransom to keep the victims compliant.
Ahimsa House is one of the only organizations of its kind in the U.S. and the only organization in Georgia that helps victims of domestic abuse to find shelter for themselves, their children and their animals. Ahimsa House makes it possible for many women, children and their animals to find a new beginning.
If you have any questions or are interested in sponsorship opportunities, please click here.
Platinum
Gold
Silver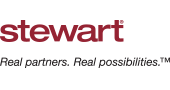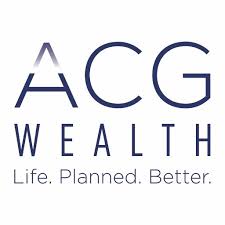 Bronze

 Alston & Bird   |   Artlite Office Supply Co.   |   Atlanta Retirement Partners   |   Huseby Global Litigation    |   Lenox Legal Consulting & Recruiting   |   Northwestern Mutual   |   Swerdlin & Company  |  Wegman Partners
Friends of Ahimsa House
 The Humane Society of the United States
In-Kind
 Alimena Limousine   |   Angie's DigiPrint   |   Bold Catering & Design   |   Booker Promotions   |   Brasserie Beck   |   Brasstown Valley Resort & Spa   |   Chateau Elan Winery & Resort  |   City Club of Buckhead    |   Fifth Group Restaurants   |   Foxhall Resort   |   Royal Cup Coffee   |   Sofitel Hotels & Resorts   |   Southern Botanics   |   Woodruff Arts Center   |