The U.S. Supreme Court ruled on Tuesday that when damages are calculated for a multicomponent product, such as a smartphone, the amount of damages due to infringement of a design patent on a component may be based on only the component of that product, and not on the entire multicomponent product.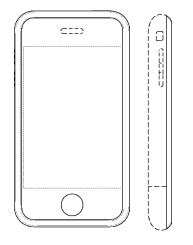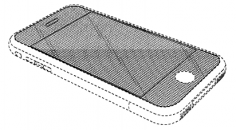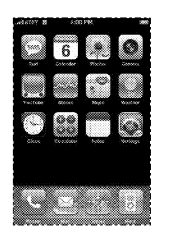 Originally, under the entire multicomponent product calculation, Apple was awarded more than $1 billion, which was reduced to $399 million on appeal.  Samsung was found to infringe three design patents owned by Apple Inc. One design patent claimed a rectangular front face with rounded edges, the second a black screen and the third, a graphical user interface. 
When the damages were calculated using Samsung's entire profit from the sale of its infringing smartphones, on appeal, the Federal Circuit found that damages of $399 million should be awarded to Apple based on the entire product and not on only the elements claimed by the design patents.
In the first ruling in over 120 years for design patents, the Supreme Court examined the definition of an "article of manufacture" – is it the entire multicomponent smartphone or can it also include a component of a multicomponent device?  A patent holder can recover the total profit an infringer makes from the infringement, and the first step in determining the total profit is to identify the "article of manufacture" to which the infringed design has been applied. 
As can be seen in the drawings above, each patent covers a different component of the smartphone, but not the entire smartphone. If an article of manufacture is the entire smartphone, the total profits are based on the cost of the smartphone. The Court found that an "article of manufacture" is broad enough to encompass both a product sold to a consumer as well as a component of that product.  The Court declined to decide, for each of these particular design patents, what is the relevant article of manufacture- the entire smartphone or the particular smartphone component. The Federal Circuit is left to decide a test for determining which "article of manufacture" will determine the amount Samsung must pay Apple for infringing the design patents.
This ruling reinforces the value in having design patents for products, and that design patents on entire products, and also on components of multicomponent products, provide a strategic approach for protection of a company's assets. Design patents are relatively inexpensive to procure in the United States and internationally, and are often obtained in under two years, making design patents an effective tool for protecting particular types of intellectual property.